All the fans eagerly wait to see their favorite celebrities in gorgeous outfits at any red carpet events. Naturally, celebrities try to reflect their best look at public places and cameras. Read this article thoroughly to see all the mind-blowing outfits of celebrities that attracted fans greatly. You will surely be amazed to see these attires.
Jenna Dewan Tatum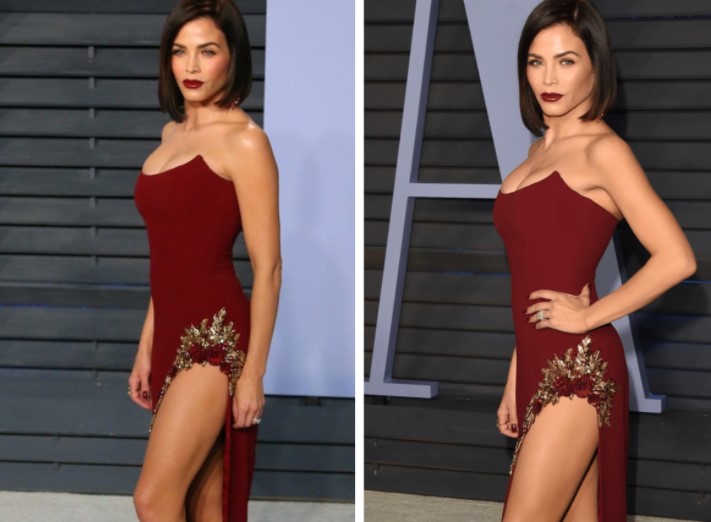 Fans were absolutely astonished to see her in golden heels and a Wine-colored dress. Tatum looked very attractive as a lot of her skin was exposed for strapless, low neckline bodice, and the high spilled. Her attire was elegant enough though it was provocative. The dress was designed by Pamella Roland, which matched Tatum perfectly. Jenna Dewan Tatum came on the red carpet with her colleague and close friend Emmanuelle Chriqui. He is popular for her role as Sloan in the movie Entourage.
Ashley Graham
Curvy model Ashley Graham has a great impact on the Fashion Industry for her countless fame and charming look. She appeared at the 2016 G.Q. men of the year award in this outfit, which caught up all the Gala's attention. The high slit and the low neckline had added extra beauty to her look. She looked so comfortable and straightforward in that gorgeous outfit, as you can see. All credits go to gorgeous Ashley Graham.
Sofia Vergara
Sofia Vergara is one of the leading actresses of our generation. This gorgeous looking Colombian actress has a great fashion sense. She always proves this on the red carpet. She amazed every one of us with her Zuhair Murad dress in 2014 at NVC Golden Globes After Party. Her heart killer body was reflected clearly on that outfit. When she walked on the red carpet with her pretty smile, everyone was amazed.
Miranda Kerr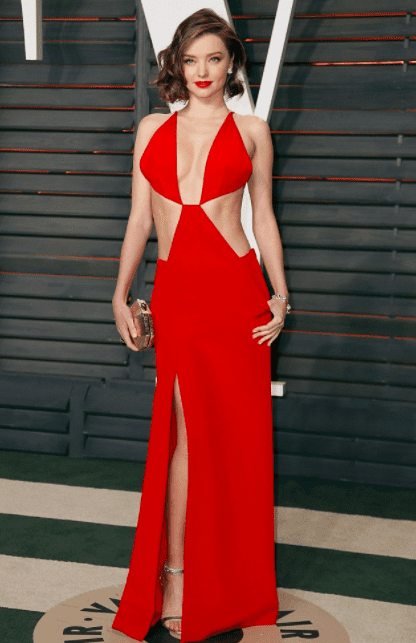 In 2016, Miranda Kerr looked outstanding at Vanity Fair Oscar Party. Kerr looked gorgeous in that red gawn designed by Kaufman Franco. Her fit stomach was seen a bit on that gawn, which proved that Kerr deserves the supermodel title. Miranda Kerr wore a peer of Christian Louboutin shoes. As for accessories, Kerr had an Atelier Swarovski clutch in her hand. It was a mind-blowing outfit for an after-party though she was not at the Oscars.
Amber Rose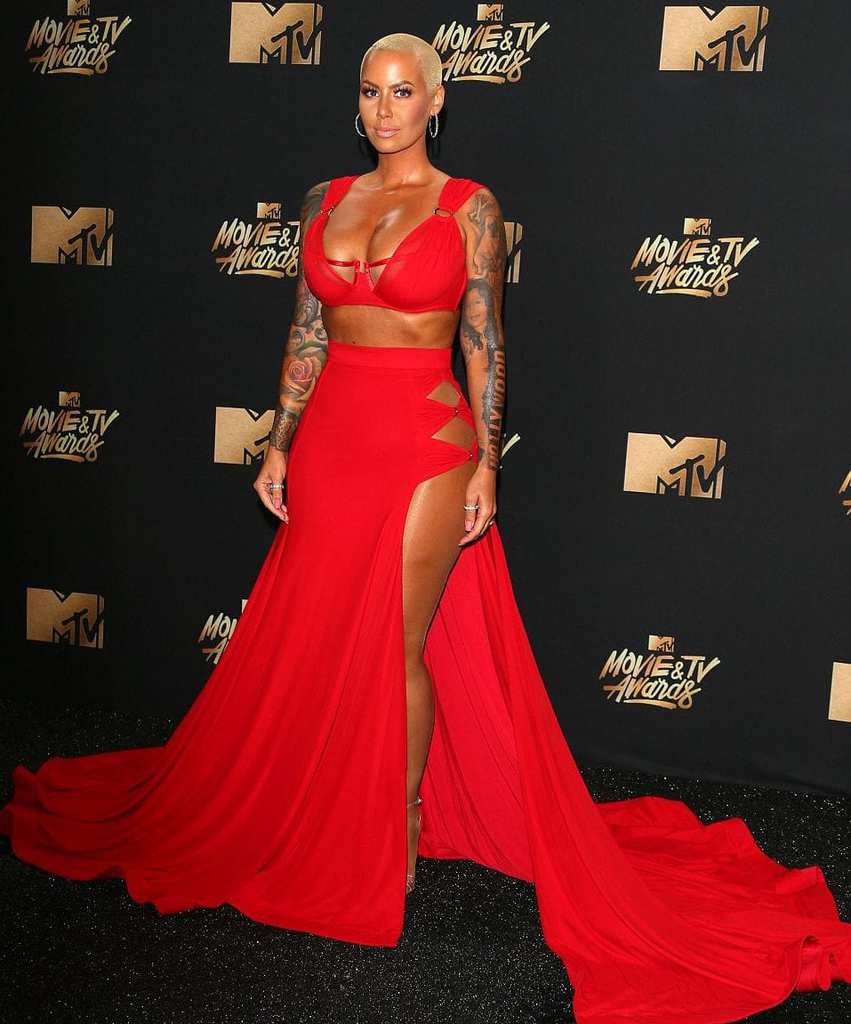 Amber Rose is a kind of model who does not care about the critic's comments. She only chooses attires that reflect her body perfectly and comfortable. Amber has less interest in the latest trends. In 2017, she appeared in the MTV Movie Awards wearing a red two-piece, which was fabulous. Her attire showed her attractive body perfectly. She added hoops with it to make it a bit comfortable.
Chrissy Teigen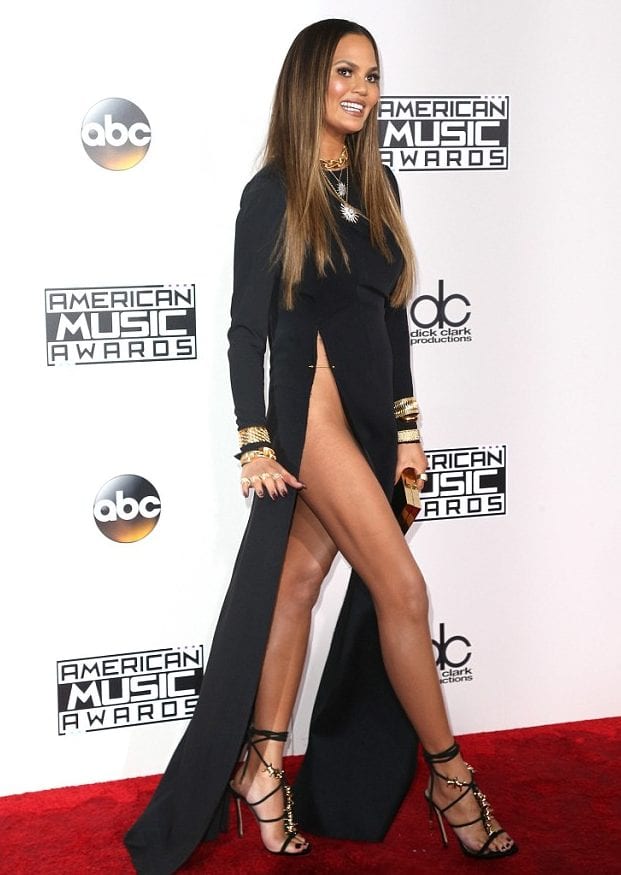 Chrissy Teigen tends to post randomly on Twitter. In 2016, she showed her bold fashion sense at the American Music Awards. Chrissy Teigen wore a high slit dress, and her toned legs were seen on that. She had to be more careful at the time of walking so that she did not have to face any awkward moments.
Gigi Hadid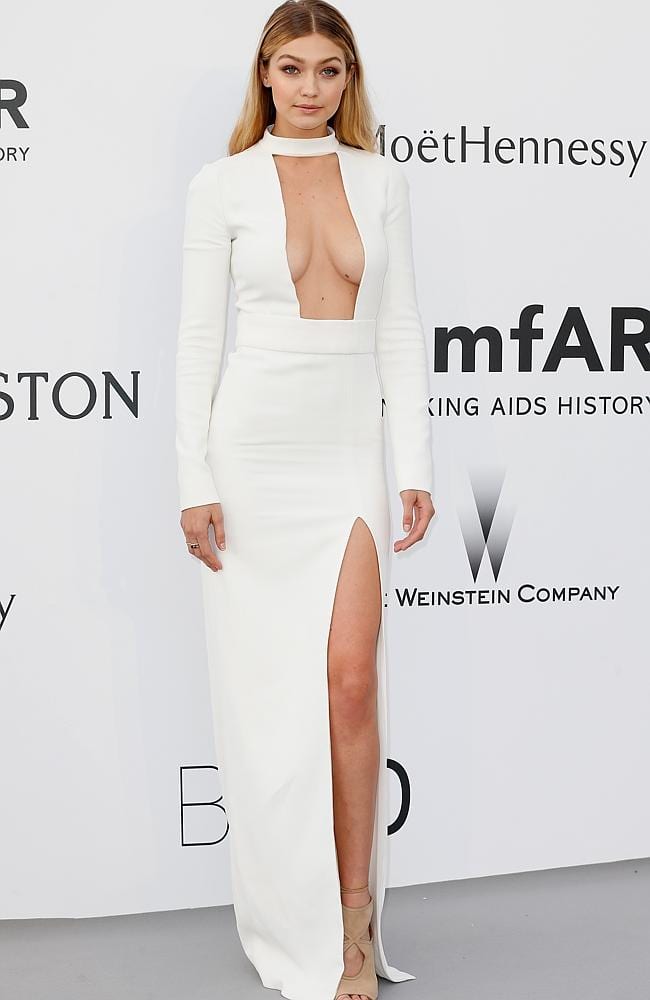 Gigi Hadid is probably the most popular model of our time. She has been working with numerous fashion designers for several years. So, it is normal that Gigi Hadid looks glorious on the red carpet and the runway. At
AmfAR Gala in 2016, she appeared in a white dress which was designed by Tom Ford. The dress was revealing a neckline with a high split. Gigi proved her worth with this attire. As usual, fans and media rushed to her madly.
Lady Gaga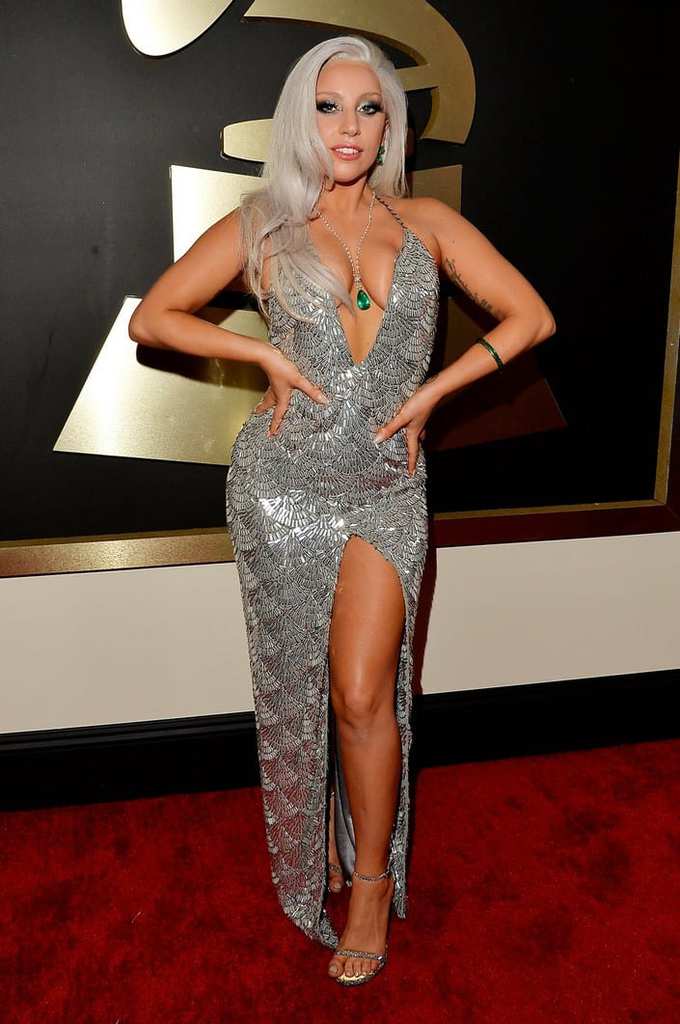 Lady Gaga has the most powerful ability to attract attention on the red carpet. She is the best in this business. No one can guess her outfit before any occasion. In 2015 she appeared at the Grammys wearing a gown of Brandon Maxwell. Her company had a high split and a deep neckline. Lady Gaga had Lorraine Schwartz jewelry and beaded sandals. All that made her the spotlight of that Gala. That is why fans love her madly.
Kendall Jenner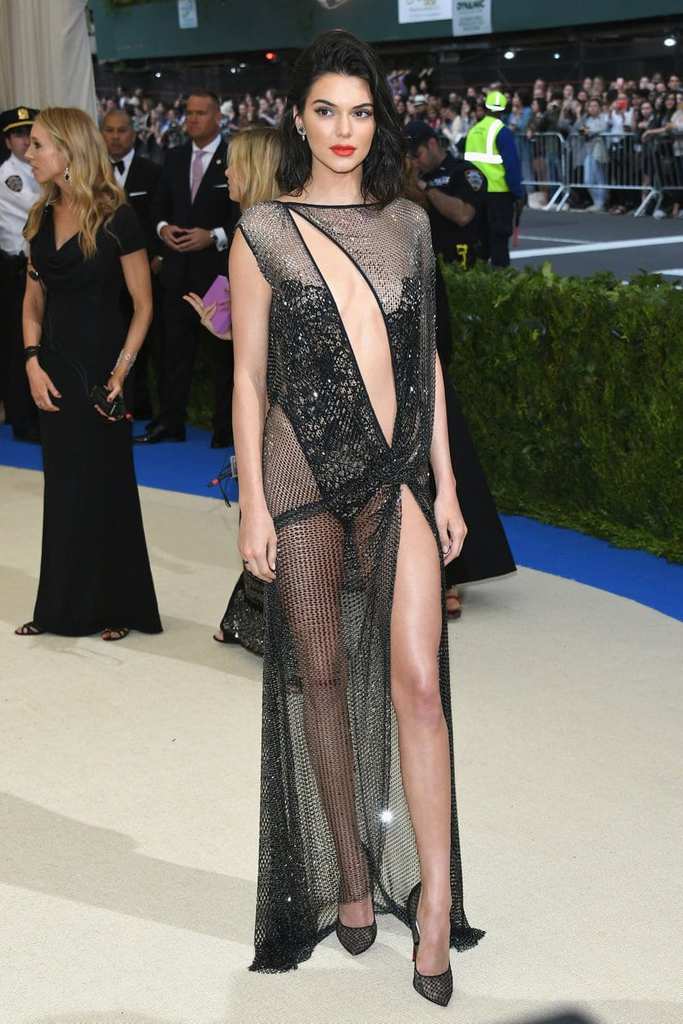 Kendall Jenner is always eager to show her skin on the red carpet and the runway. She was one of the beautiful guests of the 2017 Met Gala. But some fans can say that she was almost undressed on that day. The gorgeous outfit of La Parma matched her body perfectly. Her long legs and flat stomach was visible on that outfit. The dress had loose waves, and her red lips made her fabulous.
Emily Ratajkowski
Emily Ratajkowski is a perfect example of a woman who fits in any kind of dress. She is also very bold in revealing her skin. She attended Cannes in 2017 wearing this long gown designed by Peter Dundas. Fans loved the heartbreaking design of her dress. Moreover, a glance at her provocative figure was also revealed by this outfit.
Jennifer Lopez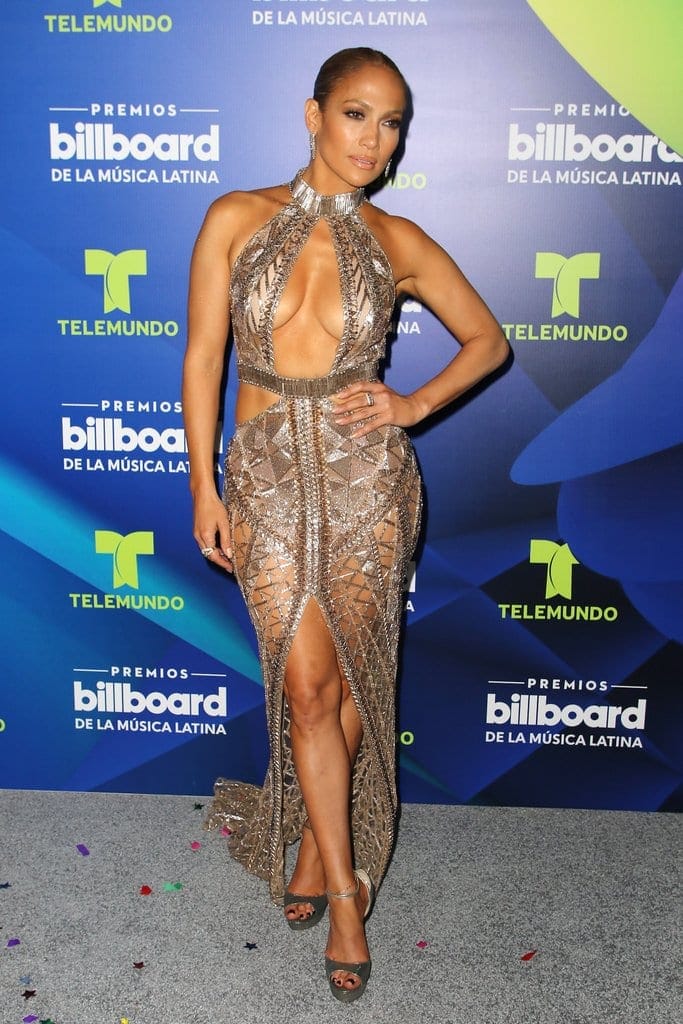 Jennifer Lopez likes to dress up according to her wish. This gorgeous Latina musician-actress attended the Billboards Latin Music Awards in 2017, wearing two risque gowns. Jennifer Lopez wears typical outfits of Julian McDonald on the red carpet. This outfit reflected all the curves of Jennifer Lopez. The color of the dress also matched with her skin tone amazingly. Very few models can wear outfits like her. This dress turned her looks elegantly as it revealed some of her skin.
Nicki Minaj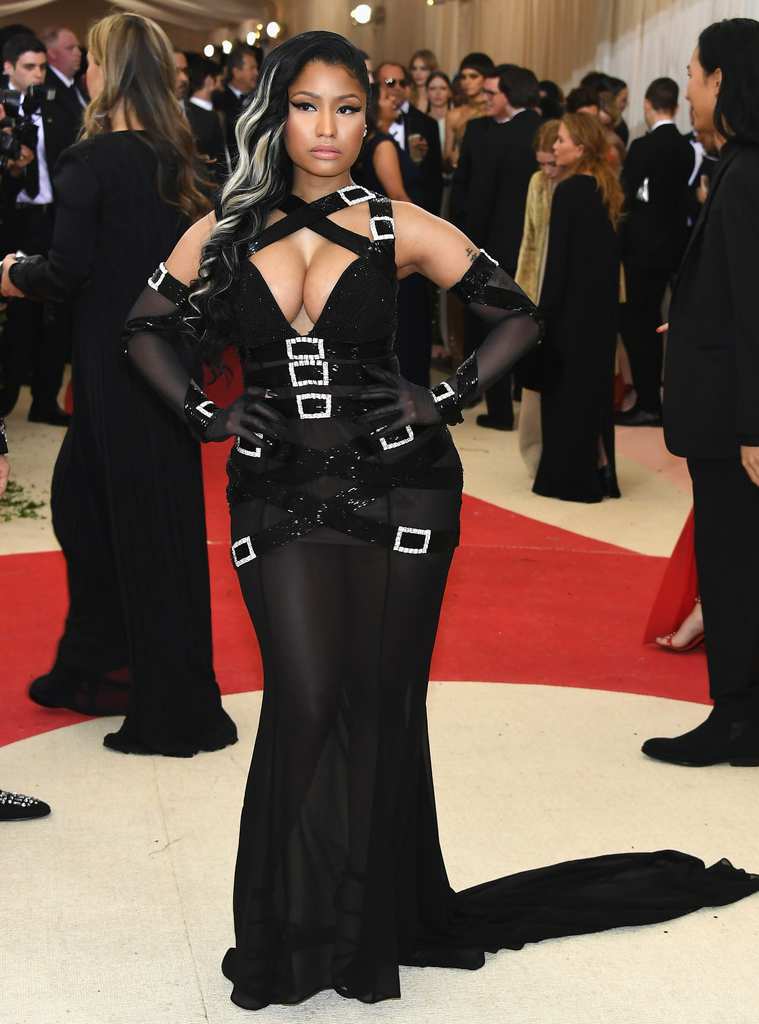 Nicki Minaj never hesitates to wear skimpy and tight clothes wherever she goes. As usual, she attended the 2016 Met Gala wearing something fans expected. Jeremy Scott designed this exceptional dress with the combination of the risque and the couture. This outfit also corresponded to the liking of Nicki Minaj as she loves tight dress to amaze everyone. This outfit also matched the environment of the Met Gala, and Nicki Minaj stunned that Gala.
Penelope Cruz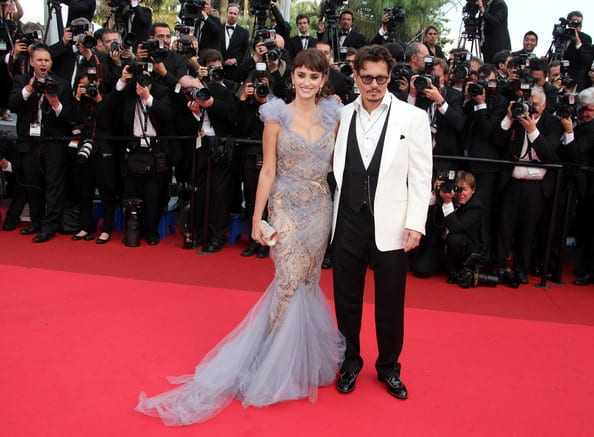 This Spanish model can shines on the red carpet like no one else. In 2011, she dressed this right body outfit in Cannes. She got everyone's attention with this. She walked on the red carpet with popular celebrity Johnny Depp that focused every cameraman's attention greatly. Penelope Cruz has also been nominated for an academy award for popular movies such as Nine. Javier Bardem and Cruz are one of the most popular couples in the film industry. They also participate in many humanitarian works.
Ciara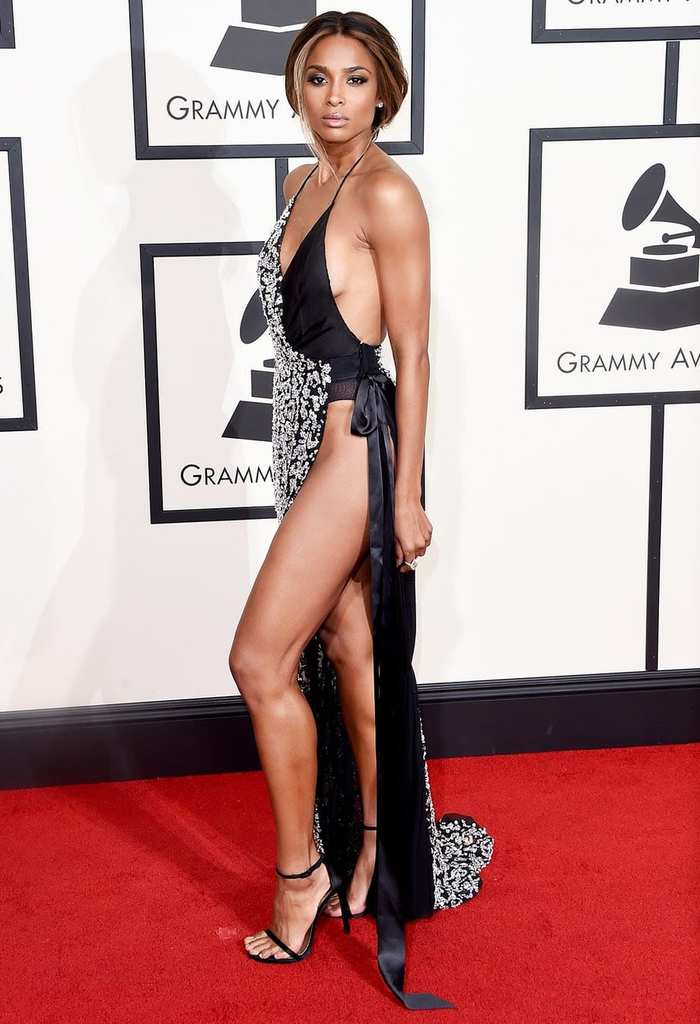 Ciara dressed this Alexandre Vauthier Haute Couture in 2016 at the Grammys. The smooth beading of this dress made it look more marvellous. This dress was very risky to wear, but Ciara managed it easily. Her jewelry was from Norman Silverman Diamonds. Caira's haircut was 'loose updo,' which helped her turn people's attention to her outfit. This dress perfectly reflected her figure.
Stella Maxwell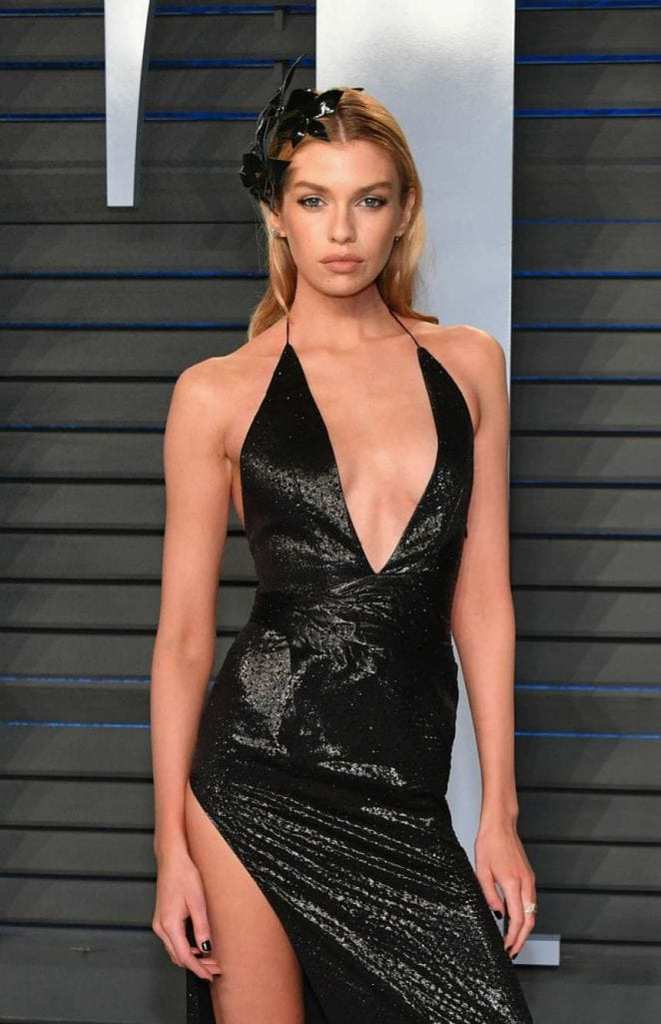 Though Victoria's Secret Model Stella Maxwell did not look that marvelous in this gorgeous gown, she was pretty enough to catch everyone's attention. This plunging outfit was specially designed to reveal her amazing figure. Stella looked stunning with the high split when she walked on the red carpet of the Vanity Fair Oscars Party. She amazed everyone even though she had to be careful with her fit outfit. Her parted Golden hair in the middle gave Stella a perfect look.
Bella Hadid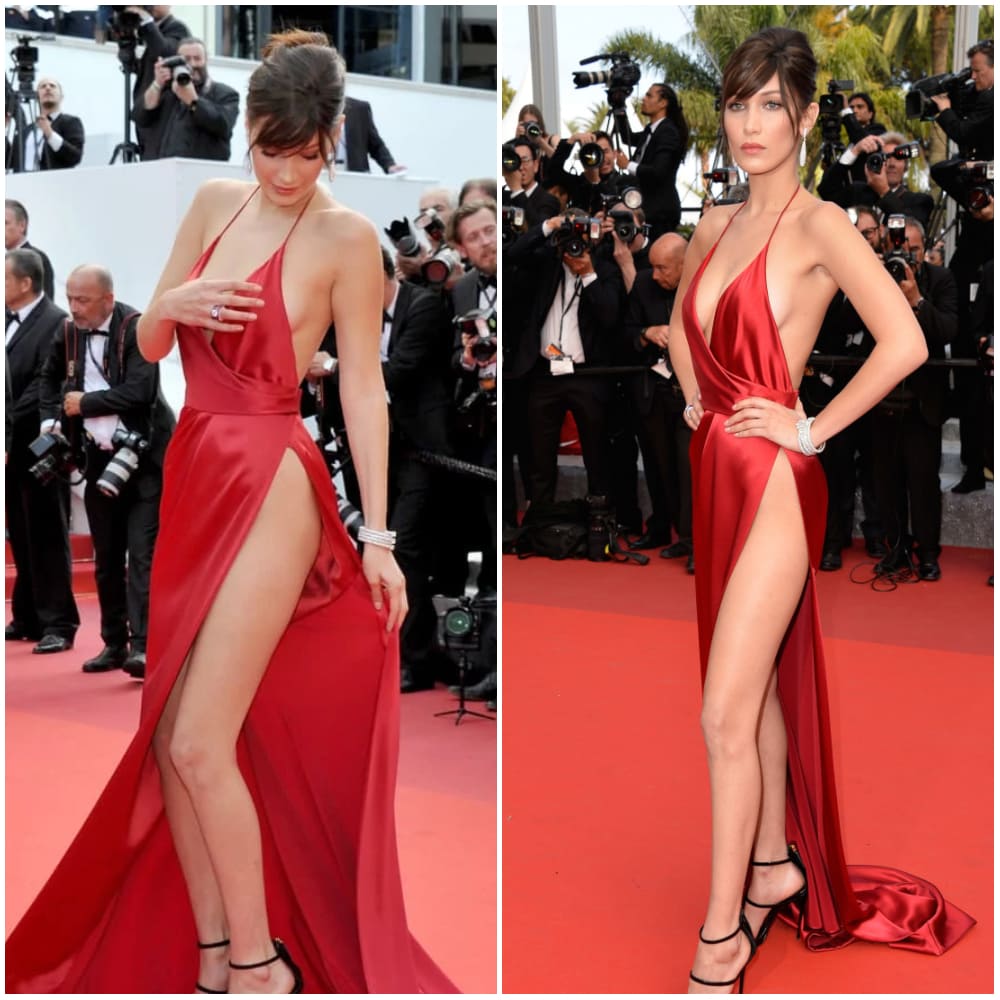 Bella Hadid earned her fame as a stylish model since her debut in 2012. She removed the tag of Gigi's baby sister and became a popular model by working smartly. Bella Hadid has the ability to match in every outfit. Normal people can only wish to have this kind of ability and capacity. If you do not believe us, have a look at this appearance of Bella Hadid at the Cannes Film Festival in 2016.
Beyonce
Beyonce appeared on the red carpet of the 2015 Met Gala and then turned all the attention to her. In this outfit, only a little of her skin was left for the fans to imagine. But actually, Beyonce looked like a goddess in this outfit. Beyonce had to be very careful to wear this attire. Because it was a very sensitive dress and one little mistake could make great trouble. Perhaps, that was the reason for her being late. As a dream queen, fans would not mind if she had made a mistake, though!
Eva Longoria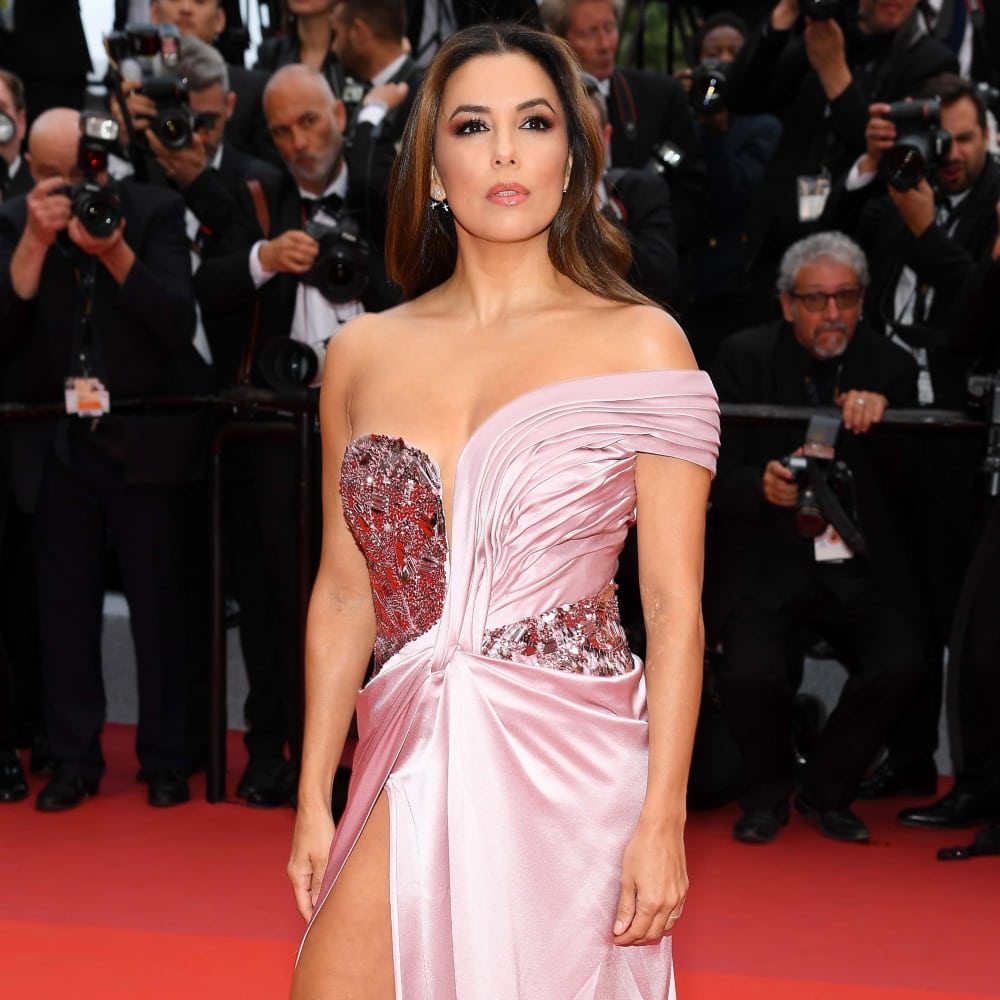 Eva Longoria was looking gorgeous in this outfit at the Cannes Film Festival. Alberta Ferretti designed this gown, which made sure this stunning lady look fabulous. Eva came to this festival for the screening of a horror movie named The Dead Don't Die. Fans actually liked her pink dress, which perfectly matched her bronze skin. The high split proved to us that the star of the desperate housewives still had her charm to amaze. Because her body and legs were in stunning condition.
Irina Shayk
Irina Shayk actually deserves to be mentioned twice. This Russian model came to New York in 2007 to build a solid modeling career. With her pretty look, she got succeed in her field expectedly. Irina Shayk looked gorgeous in a yellow gown at the 2017 Cannes Film Festival. Versace designed the dress. Her fitness condition was unbelievable as she gave birth to a child just 2 months earlier with actor Bradley Cooper. How can it happen?
Nicole Kidman
Nicole Kidman is one of the most glamorous celebrities of Hollywood. Kidman attracted everyone's attention when she came on the red carpet at the Cannes Film Festival in 2014. She wore a strapless gown designed by Armani Prive, which made her look marvelous. Nicole Kidman did not need to use single jewelry as the gem works on this dress was eye-catching. She has a successful career for several years in the industry. Nicole Kidman did a marvelous job in every aspect at the Moulin Rouge, for which she won an Oscar.
Angelina Jolie
Angelina Jolie is the kind of woman who looks fabulous on the red carpet every time. She appeared at the Cannes Film Festival wearing this Versace outfit in 2009. She looked stunning in this attire. Angelina Jolie is undoubtedly one of the most popular actresses of our time. Jolie won 2 SAG awards, 1 Academy Award, and 3 Golden Globes with her talents and skills. Recently, Jolie had a bitter divorce. But she is a wonderful mother and also doing many charity works.
Lupita Nyong'o
Lupita has already earned her permanent place in the film industry. She got her first blockbuster in the 12 years a slave. She played an anchor role in that movie, which won many awards. Lupita won an Academy Award for Best Supporting Actress. She is one of the most fashionable actresses. As usual, she stunned everyone at the 2015 Cannes film festival. She wore an Emerald dress designed by Gucci, which perfectly matched her skin. She looked damn gorgeous in that Event.
Freida Pinto
This Indian actress came to the spotlight after the award-winning movie Slumdog Millionaire. Whenever she walked on the red carpet, she never fails to attract everyone's attention. Freida Pinto looked too incredible at the 2014 Cannes Film Festival. She wore a blush gown designed by Michael Kors. Pinto was looking very cute and charming in that attire. The feathers and plugin neckline design fitted gorgeously with her red lips. Freida Pinto is doing some great work nowadays. She has acted in some movies like Girl Rising, Blunt Force Trauma, and Desert Dancer.
Rosie Huntington-Whiteley
Rosie conquered everyone's heart in the 2016 Cannes Film Festival by wearing a mind-blowing attire on the red carpet. She wore a red dress of Vauthier Couture. Rosie was also wearing earrings and diamond bracelets. She is doing both acting and modeling campaign. To recognize her easily, we are giving you a simple way. She was a costar in Mad Max: Fury Road and the Transformer movies. Jason Statham and Rosie Huntington-Whiteley recently gave birth to a child.
Mindy Kaling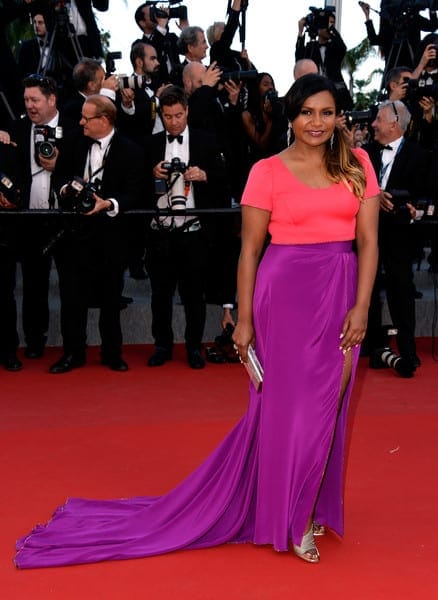 Mindy Kaling is famous for her fun attitude. In 2015, Mindy attended the Cannes Film Festival wearing a colorful outfit on the red carpet. Salvador Perez designed this custom-made gown. The top was very simple. With the skirt train and the high split, Mindy Kaling looked absolutely marvelous. You will be amazed to know that this attire was made of 3000 handsewn crystals. If you ever feel sad and want to get relief, follow Mindy Kaling!
Naomi Watts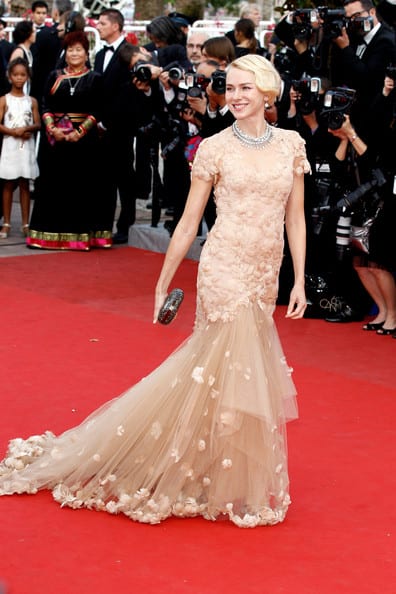 Naomi Watts is always unique when it comes to shining and glamour. Her fashion sense is absolutely glorious. Naomi Watts stunned everyone with this gorgeous outfit at the 2012 Cannes Film Festival. This outfit of Naomi watts gets included in our list without any doubt. With a fishtail, Nai wore this nude dress of Marchesa. Her haircut was in vintage Hollywood style. She also decorated herself with earrings and a diamond necklace. Naomi Watts is famous for some popular movies like J. Edger, the Ring, The Impossible, and King Kong.
Lea Seydoux
Lea Seydoux has one of the most successful acting careers. This French actress worked in some French movies before stepping into Hollywood. Some of her blockbuster movies are Inglorious Basterds, Midnight in Paris, Robin Hood, and Mission Impossible: Ghost Protocol. She looks charming in every outfit. But one of her best outfits was on the red carpet of the 2014 Cannes Film Festival. This sunken Prada gown matched Lea beautifully. She also wore diamond and earrings of Emerald. How gorgeous was she in this outfit?
Paz Vega
Pas Vega stole the hole occasion with this outfit in 2013 at the Cannes Film Festival. Pas Vega used to wear the dresses of Roberto Cavalli. This Skirt of Cavalli amazingly revealed the finely toned legs of Paz Vega. Paz Vega started her career in the Spanish industry and then moved to Hollywood. She has experience working with Adam Sandler. Paz Vega is the primary model that I've read in Spain and works with a modeling agency.
Uma Thurman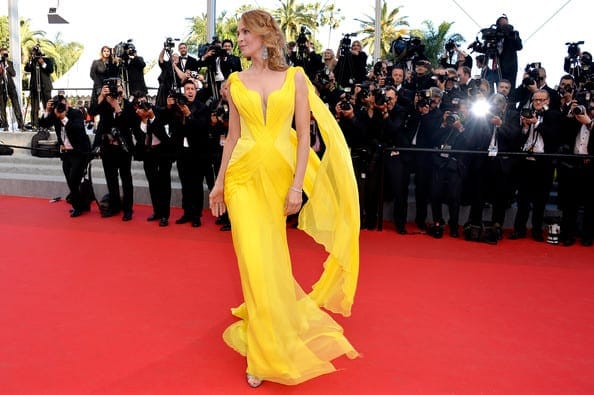 Not everyone can have the guts of wearing a yellow dress. But I'm a Thurman. I was looking really glamorous in this yellow outfit. The low neckline of this dress added a provocative look, but it was within the limit. She has worked in some all-time blockbuster movies such as Pulp Fiction, Kill Bill, Prime, My Super Ex-girlfriend, etc.
Zhang Ziyi
Zhang Ziyi is one of the four actresses of the Four Dan Actresses. She is also recognized as one of the most popular actresses in China. This is the reason why all the top designers of the world desire to work with Zhang Ziyi. Zhang appeared at the 2014 Cannes Film Festival wearing this Stephane Rolland Couture. She was looking over attractive in this outfit and got praised for her dress choice. Zhang Ziyi acted in important roles in The Grandmaster, The Banquet, House of Flying Daggers, and Memoirs of Geisha.
Cara Delevingne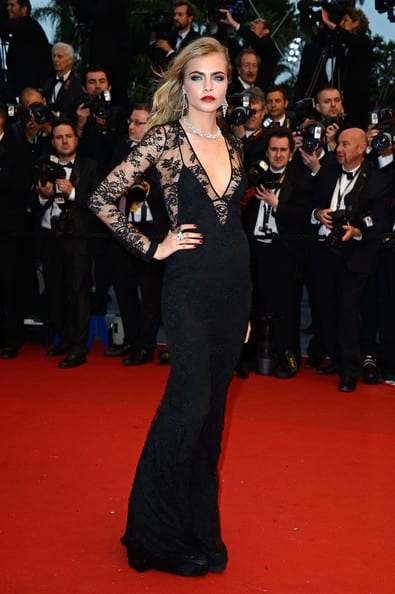 We may not need to introduce you to Cara Delevingne now. This gorgeous lady is bold enough to appear on the red carpet differently. She appeared at the 2013 Cannes Film Festival wearing a lace sleeved Burberry Dress. With the combination of diamond jewelry and red lips, she looked stunning. Cara Delevingne has experience of working with famous brands like Dior, Chanel, Balmain, and Burberry. All these experiences made her one of the most wanted models. She has also acted in some films such as Pan and Paper Town.
Cheryl Cole
Though Cheryl Cole is a singer, this British always try to take her place in modeling. She showed up at the 2012 Cannes Film Festival wearing this gorgeous white dress of Stephanie Rolland Couture. This dress also had a feathered train. All these fantastic combinations of this dress made her look stunning on the red carpet.
Michelle Williams
Michelle Williams appeared at the 2010 Cannes Film Festival with a flowing and extra feminine look. She wore a blush pink dress which was designed by Chanel. The dress was simply gorgeous, which made her exceptional among all other celebrities at this Gala. At that time, she got her first hit movie in Down'S Creek. Michelle Williams has acted in many movies till now. Some of her best works are Manchester at the Sea, My Week at Marilyn, and Brokeback Mountain.
Camilla Belle
Camilla Belle attended the 2010 Cannes Film Festival wearing a midnight blue dress of Gucci Premiere. She looked marvelous in this outfit. The dress is designed with a high slit thigh and one shoulder. With her provocative red lips, Camilla was looking gorgeous. Camilla Belle started her early life career and made a permanent place in the industry with her lovely and natural look. Some of her best movies are Sundown, Caveman, Diablo, and The American Side.
Kristen Stewart
Few people may comment that Kristen Stewart is not the most fashionable actress in the industry. But at the Cannes Film Festival in 2012, Kristen was looking mind-blowing. Critics have to admit it. The Reem Acra of red color, which was she wearing, made everyone stunned. And also the red lips that perfectly matched with her outfit. Twilight is not the only blockbuster of this gorgeous lady. Kristen Stewart has acted in movies like Cafe society and the Huntsman, Snow White, and Still Alice.
Julia Roberts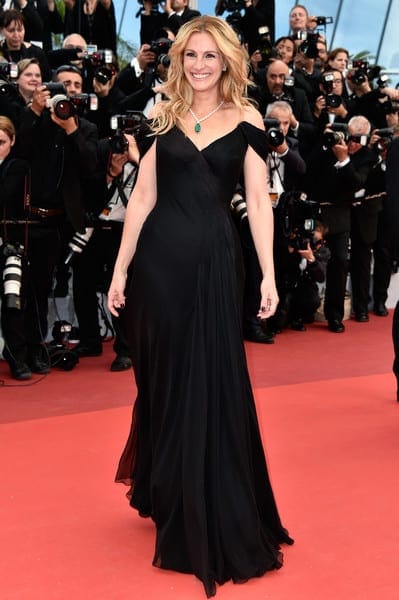 Julia Roberts is undoubtedly one of the most popular feminines of Hollywood. Many world-class designers want to work with Julia. She attended on the red carpet of the 2016 Cannes Film Festival, wearing a chic black dress designed by Armani Prive. Everyone loved the blowing skirt and the bodice of the dress. She also decorated herself with diamonds and a necklace of Emerald. Julia Roberts is famous for movies like Eat, Pray, Love, Notting Hill, and Pretty Women.
Blake Lively
At the 2014 Cannes Film Festival, Blake Lively was recognized easily when she walked on the red carpet. She wore this dress of Gucci Premiere on which she looked stunning. She presented herself gorgeously with her ruby jewelry, diamonds, and red lips. At that Event, she walked on the red carpet with her husband, Ryan Reynolds.
Eiza Gonzalez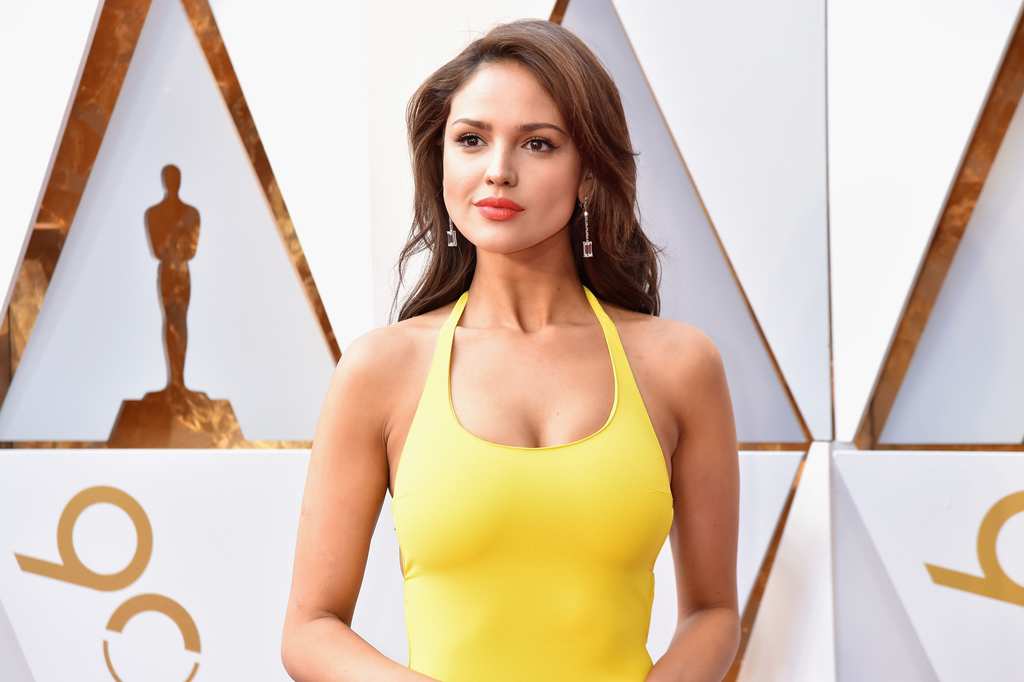 Many Fans claim that Eiza Gonzalez single-handedly stole the show of the 2018 Academy Awards. Though she is still a rising star, her acting in Baby Driver won everyone's heart. She wore a yellow outfit of Ralph Lauren in this Event. This Mexican actress picked red lips and cat-eye as her makeup. Eiza Gonzalez won the best sound mixing and sound editing award jointly with her costar Ansel Elgort.
Charlize Theron
Charlize Theron caught everyone's focus at the 2015 Cannes Film Festival. This South African goddess was looking fabulous in this gown of Christion Dior. Charlize kept her hair short and did not decorate herself with jewelry to keep her attention with the dress. She is the symbol of class and poise. Charlize Theron never fails to shine on the red carpet. She acted greatly and famous for movies such as Young Adults, Snow White and Prometheus.
Gal Gadot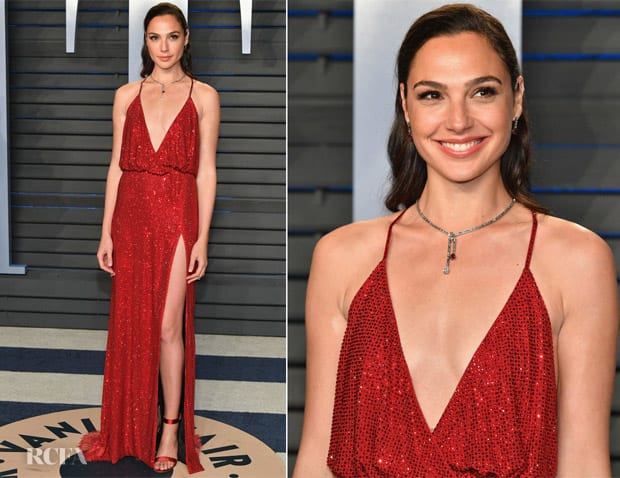 Gal Gadot dressed up a 20s-style slinky gown designed by Givenchy at the Academy Awards in the Dolby Theater of L.A. With slicked hair, Gal Gadot was looking mind-boggling in this attire. The extra big neckline was very provocative, which added more beauty to this Wonder Woman of Marvel. This silver outfit was designed with a dark metallic border in the quarter by her own. She was the talking point of that night and impressed everyone without any doubt.
Priyanka Chopra
What is your verdict on this dress? Elegant or Sensual? Priyanka Chopra appeared in 2017 with this outfit of Ralph and Russo, which was very provocative. Priyanka put her hair on a sleek side. She wore diamond earrings worth $5 million, which were sparkling. This Indian goddess got popularity worldwide after winning the miss world title in 2000. She is not only a gorgeous lady but also a singer, producer, actress, and philanthropist.
Aishwarya Rai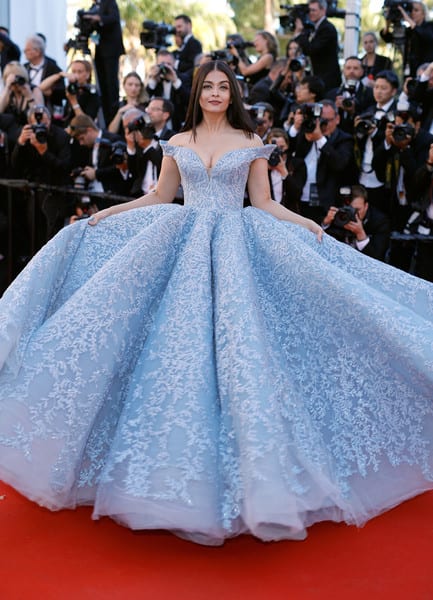 Aishwarya Rai Bachchan is one of the best Indian actresses who have fans worldwide. She knows the art of conquering the red carpet. At the 2017 Cannes Film Festival, Aishwarya attended wearing this Princess towel designed by Michael Cinco. Though she is famous for her works in the film industry, she won the miss world title in 1994 to kick off her career. Aishwarya Rai also a partner of brands such as Coca-Cola, Pepsi, and Titan Watches as a model.
Irina Shayk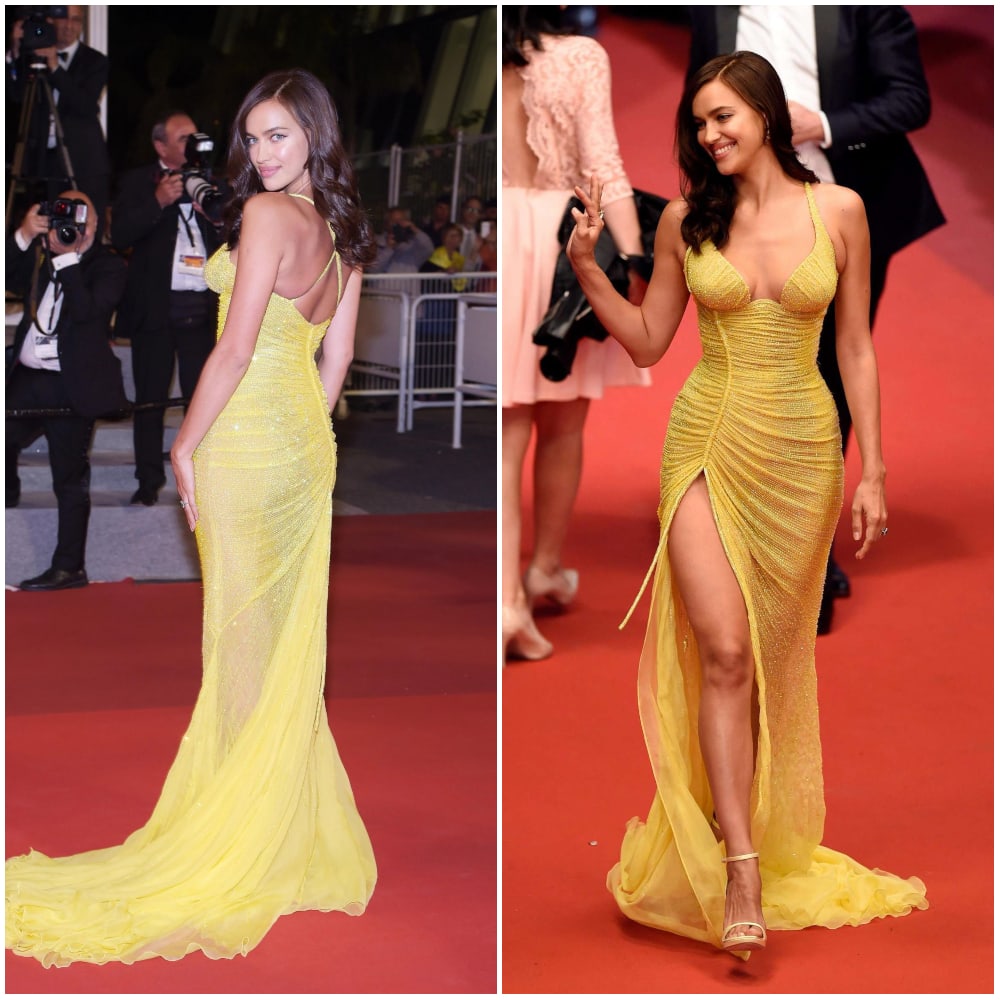 It is not unusual to appear boldly on the red carpet. But with this outfit, Irina Shayk took this boldness to another new feat. She attended the Vanity Fair Oscar Party wearing this mind-blowing outfit. There is no one except Irina Shayk who can dare to dress up like this one.