In America, one of the two primary causes of adult deaths is heart attacks. Behind the heart attack, the main reason is the blockage. As a result, the heart's cells cannot live. Thus your heart stops working.
Fat and cholesterol(plaque) create a blockage in the arteries. That's how it prevents normal blood flow. Moreover, smoking, poor diet, unhealthy food, high pressure, diabetes, obesity promote plaque. At the same time, foods with excess salt, saturated fats, and cholesterol will increase the chance of heart diseases and eventually end up in a heart attack.
There are some foods that add to the risk of a heart attack. Here you go with 11 such foods.
1.  Sugary Drinks
Americans have issues with sugar as the industry mixes sugar with milk. Real sugar or artificial sugar is found in most American's drinks. For example, 10 teaspoons of sugar are found in every 12 ounces of soda! There is a tendency of overeating if you take drinking calories. Also, it will leave you hungry.
Sugar remains the main reason behind obesity and diabetes. At the same time, if you want to avoid a heart attack, just cut off sugar from everything. On the other hand, artificial sugar is more harmful. Artificial sugar will lead you to cancer and also leave you hungry.
2.  Refined and processed food
Refining grains like rice, white flour, etc. removes the nutrients. Also, your body will take those foods like sugar. Refined goods also lead to obesity and diabetes. Whole grains are better. They have lower cholesterol.
Processing foods are more unhealthy. They have extra salt and saturated fats. The restaurant adds sugar to increase the taste. Hydrogenated oils are also used there. And all of those things are extremely harmful to your heart.
So it is always better to eat whole grains. Whole grains will also improve blood vessel function.
3.  Processed meats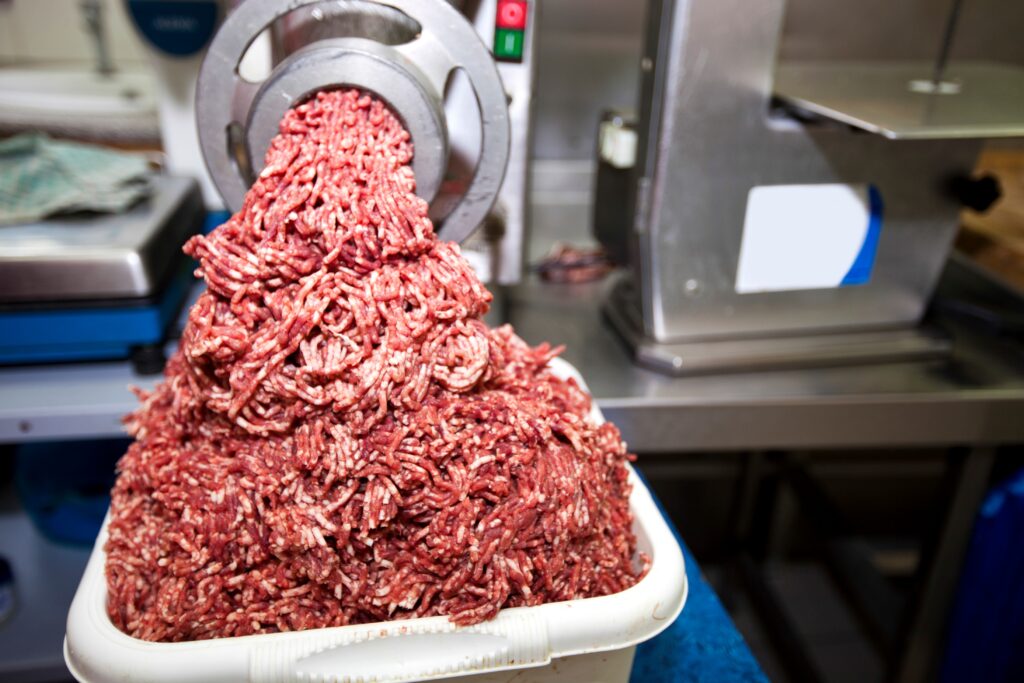 Processed meats always carry saturated fats and salt. Sausage, hot dogs, deli meat, and bacon are not good for your heart's health. They together create the barrier. If you have processed meats let's say for 1 day, it will increase the chronic heart attack risk by about 42%. Those foods are extremely dangerous for your heart health.
Unprocessed lean meats are far better than the processed meats. Cut fats from your meal, avoid the chicken's skin, and also ignore the high-fat toppings.
4.  Canned Vegetables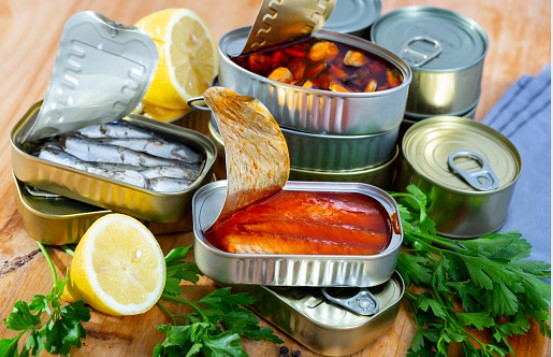 Everyone needs salt. It is an essential element. But nothing excessive is acceptable. Too much salt affects the blood vessels. Besides, extra salt will thicker the vessel's wall. Also, it will lead you to higher pressure.
Canned vegetables are not a good choice. It has a larger part with the salt. So make sure it has lower salt. And also don't add any extra salt when you're going to cook canned vegetables.
5.  Restaurant Appetizers
Try to avoid restaurant appetizers for some specific foods. If you enjoy broth-based soup or salad, you will just consume a bucket of calories, fat, and sodium just before your final meal. Most of the appetizers include white flour and highly processed meats.
Obesity comes first as the main reason for heart attack. Also, ignore your pre-dinner meal not to gain more weight.
6.  Americanized Ethnic Food
There are lots of ethnic foods but eventually, they get Americanized. And most of the Americanized foods have saturated fats, salt, and other unhealthy ingredients. People think Chinese foods are healthy especially as they use veggies. But they have all those unhealthy ingredients.
The portion is also Americanized. The pasta also has some olive oil and a layer of sauce. They are also not good for heart health.
7.  Fast Food
If you want to get high sugar, saturated fat, high cholesterol, processed meat, and huge amounts of calories, you're most welcome to enjoy fast food. Besides, fast food will connect you with heart diseases. These kinds of foods are addictive and owners always try to do the highest level of marketing.
It is known to pretty much everyone that fast food is one of the main reasons for heart attack deaths.
It is always advisable to remove fast food from your daily routine and enjoy a healthy life.
8.  Premade meals
Premade meals are equal to fast foods. They are all preserved with high salt, trans fat, and processed meats. Ample of sugar is also present in the premade meals to increase the taste. And everyone knows that those foods are dangerous for the heart.
Remember, manufacturers only can list trans fat over 1 gram. But for you, any amount of trans fat has a bad effect on your health, especially on the heart.
9.  Kid's meals
Kids are naturally interested in fats and sugar. And manufacturers do the same thing in making kid's meals. However, a kid's meal sometimes contains more calories, sugar, fat than adult meals. This is horrible. They are also compact with white flour, bread, and pasta.
If you want to get your child in good health, remove hot dogs, chicken wings, fast food from the daily routine. And of course pizza as well.
10. Pizza
Finally, it's here. You may love this item more than anything. But do you know it has a special contribution to a heart attack? It starts with the white flour crust, preserved fatty salt, processed meats, and what not? Tons of saturated fatty cheese is also present there. All those ingredients make a good combo to help your heart attack.
Having one slice once in a while is ok, but most people cannot resist it. As a result, they eat more pizza.
11. Ice cream
It's an ideal dessert, isn't it? But it is heart attack friendly as well. Because it has fat milk and it is full of saturated fat. It's full of cholesterol. The most important ingredient is sugar. And altogether, it's a calorie combo.
If you badly need a dessert, add fresh fruits instead of ice cream. A bit of dark chocolate would do.
Final Verdict
A heart attack is not only a statistic. It's a life chart. If you don't want to add yourself to the list, remove those foods. Also remove the saturated fat, extra sugar, salt, and calories from your diet. Follow a healthy diet plan.
A heart attack is not inevitable. But do follow the tips. Check your blood pressure, lose weight, and lead a healthy life. Add some exercises to your daily routine.